Sweet Spots Dessert Bike Tour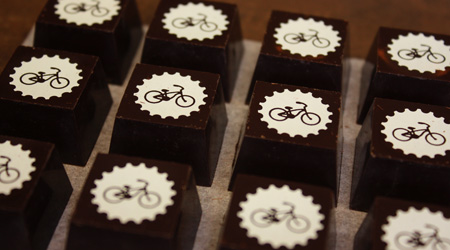 Duration: 3 Hours (approx.)
Location: Santa Monica, CA
Santa Monica has a sweet tooth! This tour takes you through Santa Monica's premiere shopping district and landmark neighborhoods to the city's sweetest secrets. You'll burn a few calories while munching on cream cheese puffs, almond crunch truffles, lemon bars, fudge pops and salted caramel ice cream... What's more, every delicious eatery on the tour serves only the finest and freshest ingredients, made from scratch with no preservatives or artificial additives. Yum! (Food included)

2-3 hour guided bike tour

Approx. 7 Miles | Moderate Ride
Suggested group size is 2 to 8 people, larger groups please contact tours@smbikecenter.com to book a private tour

*Cost of tour for children includes food tasting at each stop.
**Infants (2 years and under) only pay for the cost of a baby seat rental. Does not include food tasting.

Tips and gratuities not included

Cancellation Policy:

24 HOUR NOTICE REQUIRED FOR CANCELLATION. Booking for one person? Great – we love solo travelers! Please note we require 2 or more participants to run a tour. In the event that you are the only person booked on a tour, the tour will be canceled (with a full refund) OR we will do our best to reschedule you on a different bike tour day with more participants. We apologize for any inconvenience. Tour may also be cancelled if an unforeseen circumstance or weather makes for dangerous conditions. If we are unable to reschedule the tour, we will issue a full credit or refund.