Taga Trike and Stroller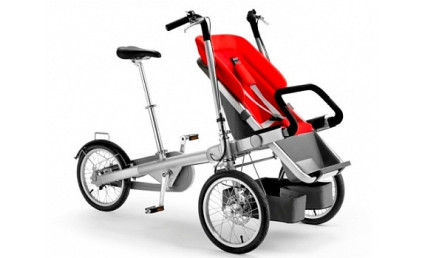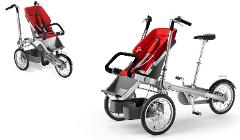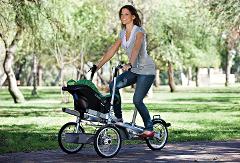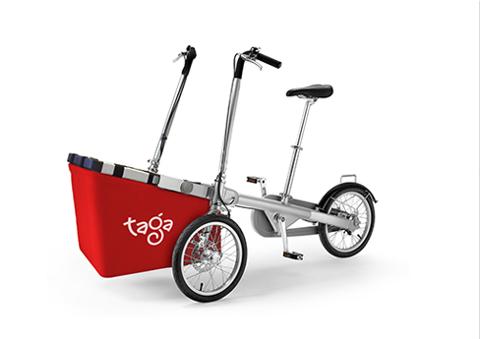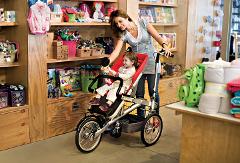 $35
- 2 Hours
$45
- Half Day
$55
- Full Day
Equipment may be rented for up to 14 days.
Taga is a multifunctional vehicle designed for families on the go. It is a baby stroller and carrier trike all rolled into one. In seconds, Taga goes from super fun, safe and maneuverable tricycle to designer stroller. The 3-wheel design balances for you and lets you keep both feet on the pedals when you're stopped.
Optional car seat adapter is available for Maxi Cosi and Graco baby car seats if you would rather attach your own car seat to the Taga trike. Simply select the attachment you need on the Extras page, it's free of charge!
Check out how it works: https://www.youtube.com/watch?v=YFRVpRKEjz8&feature=youtu.be
We have 2 Taga Trike's in our fleet. Max rider weight is 220 lbs / 100 kg. In bike mode, Taga's child seat is suitable for children weighing up to 55 lbs/25 kg (up to 5 years old).
In stroller mode, it is suitable for children weighing up to 33 lbs/15 kg (4 years or younger).
Please select the date you will be reserving and click "confirm availability". You will be asked to select how long you want to ride in the next page. ALL RESERVATIONS ARE NON-REFUNDABLE. If you are not sure how long you will ride, simply select the two hour minimum. If you ride beyond two hours you will pay the difference at our shop upon your return. You may keep the rental for as long as you like.
24 hour advanced reservation required.
Rentals available for pick up between: 7am - 6pm Monday - Friday & 8am - 10am Sat - Sun.
Reservations will only be held for up to one hour past the scheduled pick up time, after which your rental will become available to the public.
Be prepared to provide a Credit Card or Passport for a mandatory deposit at the time you come to pick up your rental.
-Helmet, lock and riding map included with each rental (lights also available).
-2 hour rental minimum.
-Full day rentals are due back same day by closing time. Multi-day rates are available upon request.
-Must sign a release contract to rent; ride at your own risk.
-Must be 18 years old to rent or come with parent/guardian to sign for you at time of rental.